Design Packages | Hosting | Maintenance | Domain Management | Custom Development

How much does a web site cost?
There are many variables involved so there is not a quick, easy answer to this question…
It is a little like buying a car... if you go to a used car lot, you expect a big difference in price between a Yugo and a Cadillac. If you go to a new car lot and find a car that you love, you expect that each option you add will cause the price to go up. Creating a website works much the same way. If you start wanting all the bells and whistles, the price will start to go up. What you need to ask yourself is this: do I really need the bells and whistles?

For example – Do you need a static HTML web site or a Content Management System (CMS) like WordPress? Do you need only a custom WordPress theme, or do you also need us to develop all of the interior pages? Are you envisioning a 5-page site or a 50-page site?

Until we know these details, it is not possible for us to quote you a realistic cost. We can tell you this:
The average design cost for the websites you see on our Portfolio page is $3500.
What payment methods do you accept?

We accept payments made with Visa®, MasterCard®, American Express® and Discover Money Messenger via PayPal (PayPal account not required). We also accept personal / business checks.

A signed contract and deposit will secure your start date on our schedule. The final balance will be due upon completion of the project. We must receive your final payment before we will transfer files to your web server.

Managed Web Site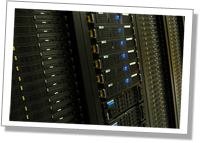 $25/mo
Includes:
Unlimited Disk Space
Unlimited Bandwidth
Google Analytics
(website statistics)
PLUS

Our servers are ranked well with excellent server reputation.
This helps clients with instant reputation ranking with their websites.

Content Maintenance $45/hr
Pay for only the amount of time you need. Our pre-paid maintenance time blocks work just like pre-paid long distance phone cards. The minutes are yours to use for all maintenance requests. Once you use all your minutes, you just buy more. The minutes never expire. They are yours to keep until you use them.
Read More About Our Stress-Free Content Maintenance
Each ticket request includes:
Email confirming we received your request
Email confirming work has been completed
Testing after each update
FAQ: What can we use our maintenance hours for?
Editing, revising, or updating your existing copy, images, pictures

Adding new content to your site

Removing or archiving current content

Adding New Email Accounts/Email Account Set-Up

Adding additional pages utilizing existing sub-page template
View our Website Maintenance Policy for more details.


Let us manage your domain for you. You'll own it, we just take care of everything for you.
Our domain management services include:
DNS administration

Mail and web forwarding

Yearly ICANN review

Yearly registration renewal

1 email account w/inbox (1000mb)

100 forwarding email account

We'll make sure the contact information is always up to date.
$35/yr

ePaiges provides custom database and web application development, graphic design and services at an affordable rate of $150/hr.
NOTWITHSTANDING, BY USING OUR SERVICES, YOU ACKNOWLEDGE THAT YOU HAVE READ THE TERMS OF SERVICE AGREEMENT AND AGREE TO BE BOUND BY THE TERMS AND CONDITIONS CONTAINED THEREIN AS WELL AS ALL ACCEPTABLE USE POLICIES INCORPORATED BY REFERENCE.
†All pricing is subject to change without notice.
Last Updated: Feb 2021